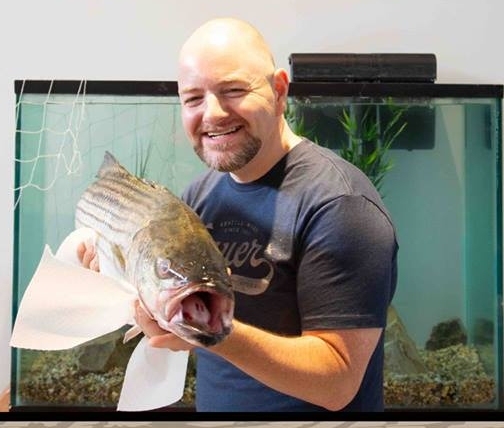 Michael V. Beaver Jr.
Michael has been working in the computer industry since 1997 focusing most of those years on web development.
View his resume
. He received his Bachelor's Degree from
The College of Saint Rose
in 2000. He received his Associates Degree from
Sage Junior College
in 1997. His passion for learning has not faded as he continues to learn emerging technologies.
Michael's fascination with computers began in the mid 1980's when his parents gave him a Commodore 64 for his birthday. He began his facination with programming using a language called
Logo
.
While attending college, Michael worked in Marist's computer lab and as Sage Junior College's software tutor. Thanks to his professor, Jamie Bickle for introducing him to web development. This fueled his passion for computers and pushed him in the direction that would ultimately lead to a successful career.
Over the past 20+ years, Michael spent several years working at General Electric, Conversion Services International, Inc. and Computer Sciences Corporation. Completing his 10th year with the Roman Catholic Diocese of Albany, Michael has had the opportunity to expand his expertise in the realm of dynamically created, database driven web applications utilizing Sql Server, ASP.Net, PHP, JavaScript and Jquery. He has also expanded into the roll of web designer and server admin making his title of webmaster ever more fitting.
With the move towards mobile computing, Michael has expanded his offerings to encorporate support for all devices, not simply those tethered to a desk. He sees a bright future where the web will evolve into a platform that not only delivers content, but enhances that content based upon end user interaction.